Sep 3: Grape Hurricane Preparedness and Resources
Dear Grape and Wine Community,
Hurricane Dorian is currently not moving and still stalled over the Bahamas. It is expected to stay off land but will be a major threat to the coastal areas of Florida, Georgia, South, and North Carolina in the next 2-3 days.
Please visit Tropical Tidbits for updated information on the Hurricane.
A. The Current Situation:
Dorian will move north in the next 24-48 hours as a Cat. 3 and later Cat. 2 hurricane, and will most likely stay off land (Figure 1). However, almost all of North Carolina will be challenged with higher wind speeds mostly on Thursday and Friday (Figure 2). Major rainfall will mostly occur in the Eastern part of North and South Carolina, and is expected to be as much as 17 inches in the coastal areas (Figure 3).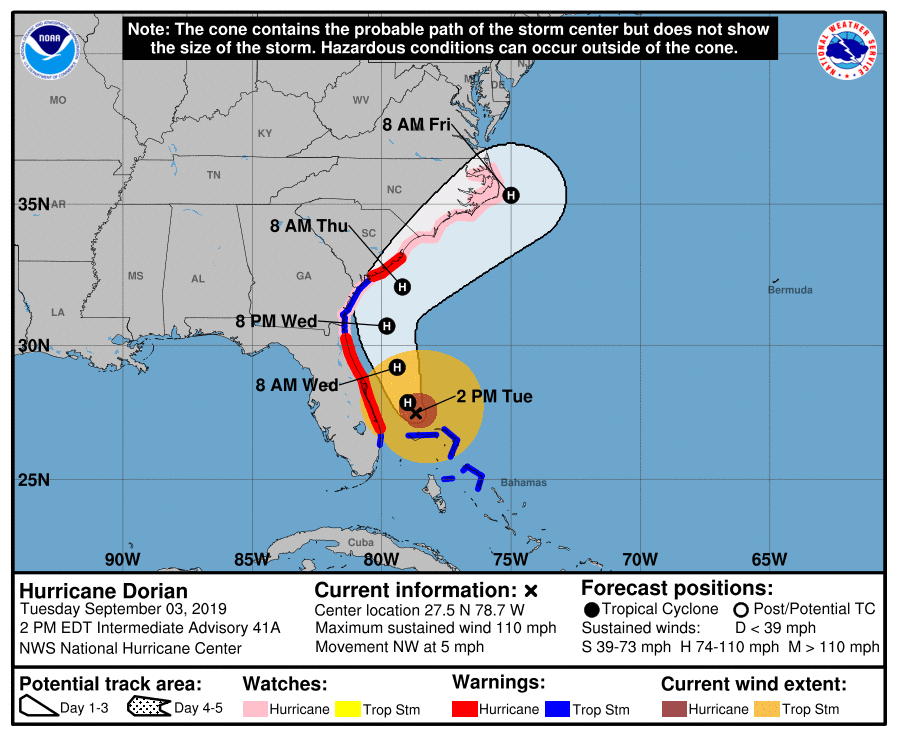 Figure 1. Predicted path of Hurricane Dorian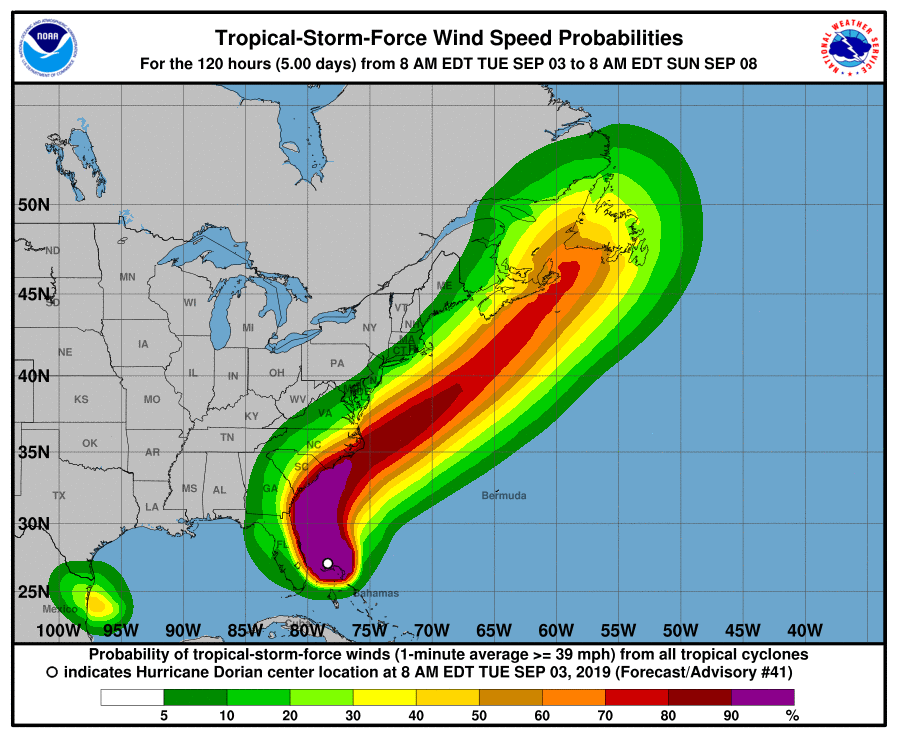 Figure 2. Predicted wind speeds in the path of Hurricane Dorian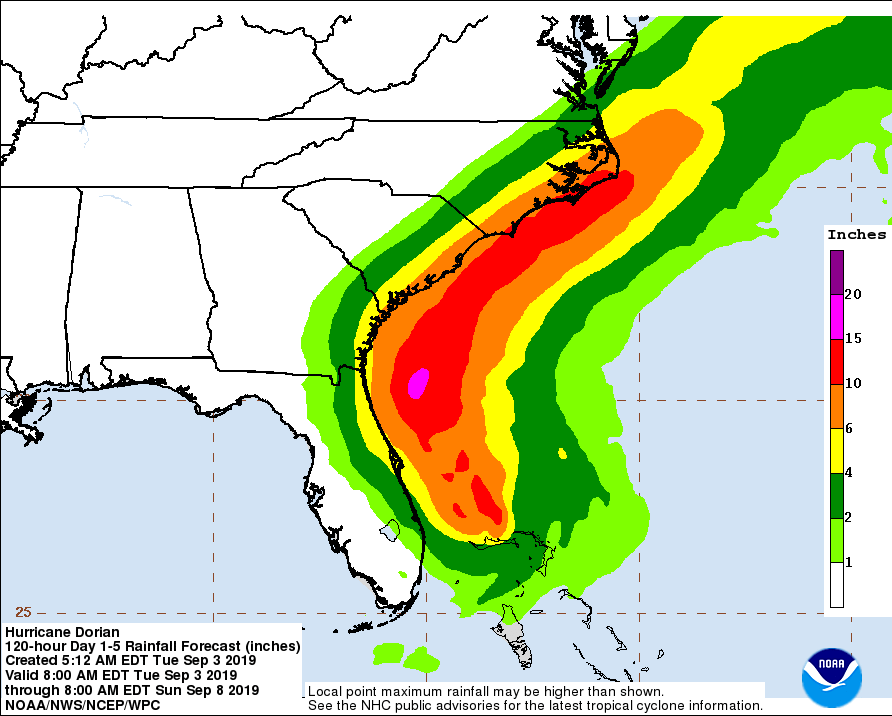 Figure 3. Predicted rainfall in the path of Hurricane Dorian
B. Stay Safe:
First and foremost, you and your family need to be safe! Prepare yourself, have enough food and water at home, have batteries, flashlights and a radio. Please visit our Disaster Information Center to gain updates and information on how to prepare for the incoming Hurricane.
C. Hurricane Preparedness for Grapes:
If flooding is most likely to occur and you haven't harvested:
If you are only a few days out with harvest, try to harvest before the rain.
Document the status of your vineyard (block by block) before the rain.
Lower sugar levels can be a problem after heavy rainfall and can delay harvest for another week or two.
If strong wind is expected to be a major problem and you haven't harvested:
Heavy loads of muscadine crop can bring parts or a whole row to collapse, if exposed to strong wind gusts. If you are concerned that might be the case in your field, try to harvest as AS SOON AS POSSIBLE if the chemistry allows.
Secure all major pieces of equipment in a safe and secure place before the wind!
Document the status of your vineyard (block by block) before the rain.
If flooding or wind is expected to be a problem, U-pick operations might be well advised to pick ripe grapes before the extreme weather events and find a cool storage facility to keep them fresh for a few days. Most bunch grape vineyards in the Piedmont and in the Mountains will be affected by wind, but not so much by rain. Make sure that you don't harvest when weather conditions don't allow a safe operation.
We will keep you updated,
Thanks,
Mark